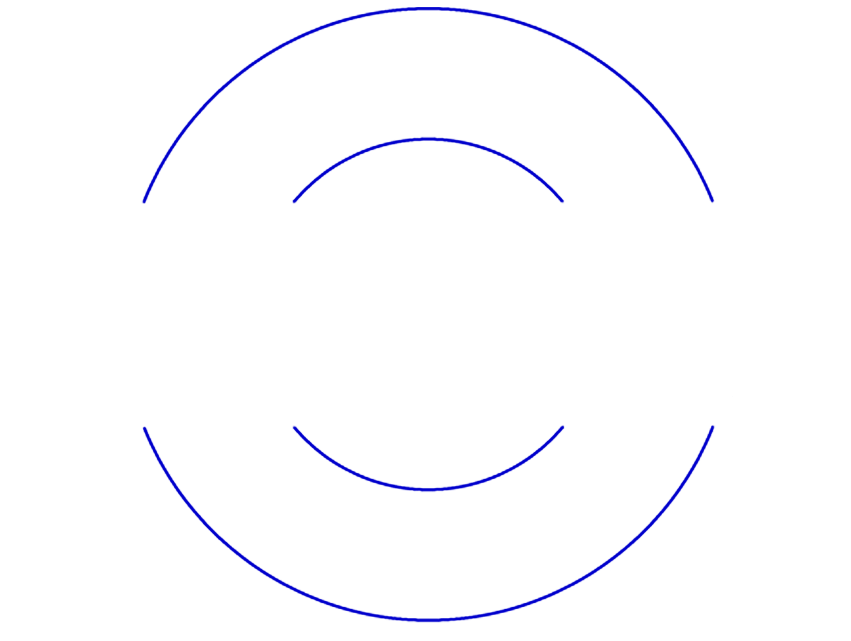 From the Hearst Magazines Media Union Organizing Committee
Hearst Magazines' editorial, video, design, photo, and social staff across 28 brands—Autoweek, Best Products, Bicycling, Car and Driver, Cosmopolitan, Country Living, Delish, ELLE, ELLE Decor, Esquire, Food Network Magazine, Good Housekeeping, Harper's Bazaar, HGTV Magazine, House Beautiful, Marie Claire, Men's Health, O The Oprah Magazine, Popular Mechanics, Prevention, Road & Track, Runner's World, Seventeen, The Pioneer Woman, Town & Country, Veranda, Woman's Day, Women's Health—are proud to announce that we are unionizing with the Writers Guild of America, East. The Hearst company and its brands have a storied legacy stretching back to the golden age of journalism—a tradition we are proud to continue today as creative employees at the company. Hearst has always been quick to adapt to new mediums and changes in the industry, allowing the company and its brands to thrive in even the most uncertain of times. We believe the most logical path to ensure Hearst's continued excellence and leading position in the industry is to unionize to form a more equitable workplace, especially as our peers at other companies have made this common practice.
READ MOREREAD LESS
Hearst is one of the largest editorial employers in the industry, and media's rapidly changing landscape means it's more important than ever for us to have a say in the conditions of our employment. We care deeply about the work we do at Hearst and its reputation within the media industry, and we believe we deserve a seat at the table and a say in how we are compensated and treated in the workplace. 
Our 28 brands represent every facet of contemporary culture, and we believe employees at Hearst should reflect the diversity of the world at large. The Hearst Magazines Media Union demands that the company make concrete strides to form a truly inclusive and fair workplace. The only way to drive the company culture forward, continue as a leader within the media industry, and make the brands stronger collectively and separately is to consolidate our interests into one strong, collective voice.
Organizing has become common in our industry. In forming a union, we'll be joining our colleagues across the industry at Vox Media, NY Magazine, Slate and countless others. It has become standard for companies to recognize employee unions through a fair voluntary recognition process—like a card check—including at peer companies like Condé Nast, other magazines like Fast Company, and large legacy news organizations like CBS, and we expect Hearst Magazines to do the same. We hope to achieve the same rights as those employees to collectively bargain for a more equitable workplace, so that we can continue to produce the best content possible, and carry Hearst forward as a standard of integrity, character, honesty, and fairness within the media landscape. 
In forming a union, we will address these issues:
Diversity
We are made of many brands, but as a union we are coming together as one to advance all employee interests. We want Hearst to represent all voices and perspectives of both its employees and the world at large with regard to race and ethnicity, gender identity, sexual orientation, religion, socioeconomic background, age, immigration status, and disability. We want Hearst to focus on diversity and inclusion in recruiting, hiring, promoting, leadership decision-making, and addressing issues within the company itself if and when they arise. Our goal is to be a leader in the industry and set universal standards.
Transparency
We want insight into the decisions that affect the business structures of our companies, our positions, and our workloads. We also demand clear management structures and organizational charts for each team. We want to see fair and consistent job titles and duties, transparent scheduling, and wage tiers and a mechanism for annual reviews in order to ensure a clear path for advancement within the company.
Compensation
Hearst's compensation packages should match the sterling reputation of its brands. We demand competitive salaries with mechanisms for raises for both service-rendered achievements and cost-of-living increases, along with equal pay and policies for quality-of-life matters like fair parental leave and affordable healthcare. Since we work in a creative industry that demands nontraditional schedules, we want a clear policy for comp time. Since our roles as representatives of Hearst's brands can also provide us with a unique platform, we demand a clearer policy regarding intellectual property rights and credit for the use of our image.
Editorial standards
Above all, we want to produce the highest-quality work. We hope to propel the standards of the industry forward while ensuring the integrity of the company's values, from a clear division between editorial and advertising to a transparent e-commerce strategy.
FREQUENTLY ASKED QUESTIONS
WHY ARE MEDIA WORKERS ORGANIZING UNIONS?
Jeff Rae
2020-05-26T21:38:00+00:00
In five years, thousands of media employees have come together to unionize their workplaces and negotiate union contracts. Fundamentally, the demand of any group of workers forming a union is the same – to win a formal seat at the table in order to negotiate over the future of their workplace. Each group decides what to advocate for at the bargaining table as a union.
Though priorities vary from workplace to workplace, the issues tend to revolve around the same categories. Media employees want to address core economic concerns, including: pay equity and transparency, preserving or improving benefits (leave time, 401k, health insurance), regular and fair cost of living increases, working conditions (such as hours), job security, and intellectual property and proper crediting. Creative professionals also negotiate to address workplace "culture" issues, including: diversity and equity, corporate transparency and communication, and editorial policies and independence.
Negotiating a union contract is a core element of any unionized workplace, however, it doesn't stop there. Organized workplaces have structures for democratic representation and collective decision making processes. That means that unionized companies have a mechanism in place to share information across employees and to take collective action if and when necessary. This includes, for example, regular meetings with management and organizing workplace diversity committees.
Thrillist Union member Anthony Schneck wrote in his own words why he and co-workers came together to organize a union.
WHEN WILL AN ELECTION TAKE PLACE?
Jeff Rae
2020-05-29T20:51:03+00:00
The NLRB will mail ballots to all of us on June 12th. We encourage you to send yours back as soon as you receive it! You must return your ballot so that it is received by the NLRB by July 13th (this should allow plenty of time for us to ask for replacement ballots from the NLRB if any of us have a problem with the mail). It is important to note that the NLRB is a federal agency and they will administer this secret ballot election completely independently, using our mailing addresses that have been provided by Hearst. If you believe the address Hearst provided may be incorrect or you move at any point between now and the ballot due date, please get in touch with us ASAP (hearstunion@gmail.com, or talk to your organizing committee rep). And please reach out to your organizing committee rep no later than June 26th if you have not received a ballot.
COLLECTIVE BARGAINING FAQ's
WHAT IS COLLECTIVE BARGAINING?
Jeff Rae
2020-05-26T22:05:42+00:00
The basic premise of collective bargaining is that we are in a stronger negotiating position together as a group, rather than as individuals. We are organizing this union and voting in our NLRB election to secure a seat at the bargaining table, where we will make proposals for a contract that can address our top issues like pay, benefits, job protections, workload and hours, staff diversity, leave time, editorial standards, and corporate transparency, among others.
WHAT HAPPENS AFTER WE OFFICIALLY VOTE TO FORM OUR UNION?
Jeff Rae
2020-05-26T22:06:19+00:00
After a majority of the votes cast are in favor of our union, the NLRB will certify our union as the bargaining representative for editorial staff at all our brands. After NLRB certification, Hearst will be legally obligated to engage in good faith bargaining with our union. Then we will proceed to contract negotiations by filling out bargaining surveys to identify important issues to address in our first contract and we will nominate representatives from every brand to serve on the Hearst Union bargaining committee to compile the survey results and represent all of us in negotiations.
Once our union is certified, the company will be obligated to maintain the status quo when it comes to our terms and conditions of employment, unless we, the union, agree to change them. The company will no longer be able to unilaterally change our benefits without negotiation. 
For an overview of the process, the NLRB has a fact sheet that goes into more detail here.

IF A GROUP OF PEOPLE GET RAISES, WON'T THAT MEAN WE HAVE TO CUT FROM SOMEWHERE ELSE?
Jeff Rae
2020-05-26T22:06:57+00:00
A key part of contract negotiations is conducting a thorough financial analysis of the institution. The company is compelled to disclose certain information. Through a detailed cost-out of each proposal and this analysis, we propose realistic improvements that will work for employees and the company.
Companies often think that they are running their operations as efficiently as possible. Editorial staff are on the front line and may be able to identify inefficient practices that, if changed, could save money. A union is also a way to advocate for long-term staff investment, which can improve morale and reduce turnover.
WILL I LOSE SOMETHING GREAT I NEGOTIATED FOR MYSELF?
Jeff Rae
2020-05-26T22:07:43+00:00
Union contracts address a broad range of issues, from pay and benefits to editorial standards and diversity. While contracts can set minimums for pay, they don't set maximums – and individuals still retain the right to negotiate above and beyond the minimum rates.
WON'T THIS TAKE DECISION MAKING POWER AWAY FROM US BY MAKING US FOLLOW ARCANE UNION RULES & PROTOCOLS?
Jeff Rae
2020-05-26T22:08:57+00:00
Through continued conversations and a bargaining survey, we determine the bargaining priorities and what does or doesn't work for our workplace, then work with the WGAE staff to develop proposals that specifically address those issues. Those proposals are voted into place by us – the employees.
G/O Media, Vox Media, VICE, Fast Company, Slate, and others are flexible, fast-paced, and innovative workplaces in the media industry that have strong union contracts in place.
ARE THERE OTHER BENEFITS OF BEING A GUILD MEMBER?
Jeff Rae
2020-05-26T22:09:34+00:00
Guild staff work with the elected Council and interested members to implement a range of initiatives. In just the last year, Guild members have applied for grants to start writing fellowship programs, hosted film screenings, social events, and professional development courses, and collaborated on initiatives like the Diversity Coalition and lobbying for diversity tax credits in film and television production.
Members also participate in the annual WGAE Awards Ceremony, receive free film screeners, and have the opportunity to join a national community of creative professionals in media and entertainment.
SOUNDS GREAT. WHAT'S THE DOWNSIDE?
Jeff Rae
2020-05-26T22:10:12+00:00
Bargaining a contract is about identifying core issues that need to be clarified, which requires compromise and collaboration. The process isn't perfect or magic. There can be conflict at various stages of the process, whether it is co-workers who disagree with each other or managers who push back on proposals or union involvement. Contract negotiations are just that – a negotiation. The process to get to the negotiating table requires work and involvement from a lot of people.
WHAT WILL THE UNION MEAN FOR MY PENSION?
Jeff Rae
2020-05-26T22:10:48+00:00
Organizing a union is the best way to protect the benefits we currently have, which are at the full discretion of management in a non-union environment. Once our union is recognized, the company must maintain the status quo and can no longer make unilateral changes to employee benefits; any changes must be negotiated through the collective bargaining process. When negotiating a first union contract, the union will typically propose to lock in the things employees like and make improvements where things could be better. Many union contracts protect defined benefit plans for the existing participants, while boosting benefits for the rest. Without a contract there's no guarantee that the company will maintain pension contributions.
WHAT HAPPENS AFTER BARGAINING?
Jeff Rae
2020-05-26T22:11:23+00:00
Once the union and management bargaining committee reach a tentative agreement on the contract, it is voted into place by the membership. Once the contract is in effect, members nominate a representative union committee. The union committee works with Guild staff to enforce the contract and communicate with management about additional issues in the workplace.
The strongest unions are those that have actively engaged members at every stage of the process. There may be workplace issues that arise after contract negotiations that require people to talk with each other to identify the problem and develop solutions. For example, many unionized sites have active initiatives around diversity and have developed proposals to implement unconscious bias trainings and best practices in hiring, recruitment, and retention. Guild staff can facilitate this process but we're the experts in our field and workplace.
We are very pleased to let you know that Hearst has agreed with our proposal for 100% use of mail ballots for our union election. We appreciate their continued commitment to our safety during this public health crisis. We are looking forward to a timely, safe, and secure election so [...]
The Writers Guild of America, East is a labor union of thousands of creative professionals who create media, broadcast news, scripted television and motion pictures. For decades the Writers Guild has been essential in fighting for better standards in working conditions, compensation, and the respect of dignity of members. The WGAE's mission is to build a community of creative professionals with the willingness to support each other and the power to secure fair industry standards.
Fill out this form and a member of the Hearst Magazines Media Union Organizing Committee or a staff person from the WGAE will be in touch!